International Journal of Engineering

&

Technology



Editor
Dr. S. Rahimi


Department of Computer Sciences, Southern Illinois University

Mailcode 4511, Carbondale, Illinois 62901-4511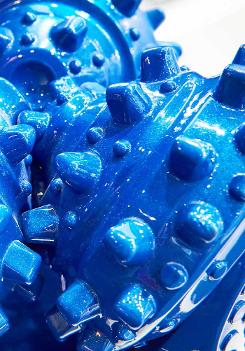 International Journal of Engineering and Technology (IJET) is a scholarly open access, peer-reviewed, journal focusing on theories, methods and applications in Engineering and Technology. IJET covers all areas of Engineering and Technology, publishing refereed original research articles and technical notes.


The journal covers following disciplines:
Electrical, Electronics and Computer Engineering
Information Engineering and Technology
Mechanical, Industrial and Manufacturing Engineering
Automation and Mechatronics Engineering
Material and Chemical Engineering
Civil and Architecture Engineering
Biotechnology and Bio Engineering
Environmental Engineering
Petroleum and Mining Engineering
Marine and Agriculture engineering
Aerospace Engineering

The following types of papers are considered for publication:
1. Original research works in the above mentioned fields
2. Surveys, opinions, abstracts and essays related to engineering and science.
3. Few review papers will be published if the author had done considerable work in that area.

IJE&T is published as an open access journal and all articles published are freely available to scientific researchers in the Government agencies, academia, research scholars and the general public.
Some of the areas covered in the journal are
All engineering disciplines
Applied Engineering sciences such as Biotechnology, Nanotechnology, etc
Application of scientific inventions for engineering purpose
Advances in engineering and technology
Any new methodology to support engineering products
Any new area which has potential to be published in an International journal
Areas related to computers and communication.
Scientific research related to applied medical sciences.
Submission: Authors are requested to submit their papers electronically to ijet.editors@gmail.com .
Frequency: Two issues per year.
Article Processing Charges: There is no publication charge in the journal.
License: Creative Commons 3.0
Copy Rights: Authors are requested to send the copy right of the article after the article is been selected for publication. DOWNLOAD
Plagiarism: All the articles will be check through Turnitin Software before the publication of the journal.
Retractions: Retractions are considered by journal editors in cases of evidence of unreliable data or findings, plagiarism, duplicate publication, and unethical research. We may consider an expression of concern notice if an article is under investigation. All retraction notices will explain why the article was retracted. The retraction procedure depends on the publication stage of the article.
Editor in Chiefs
Chair

for Computer Science
Dr. S. Rahimi
Department of Computer Sciences, Southern Illinois University
Mailcode 4511, Carbondale, Illinois 62901-4511
Chair

for Mathematics and Statistics
Yuri E. Gliklikh
Professor of Mathematics Faculty
Voronezh State University
Chair

for Electrical Engineering


Chun-Liang Lin
Department of Electrical Engineering
National Chung Hsing University
Taichung, Taiwan 402, ROC
Chair

for Chemical Engineering


Mehmet Yaman,
FIRAT UNIVERSITY, SCIENCES AND ARTS FACULTY, DEPARTMENT OF CHEMISTRY
Elazig-Turkey
Publications Ethics and Publication Malpractice Statement