S

tudies

I

n

F

uzzy

M

athematics


ISSN: Under Process

Journal Metrics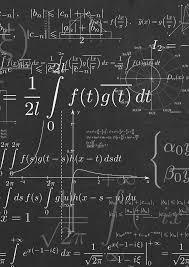 This journal also publishes Open Access articles
Click
HERE
to view the complete editorial board
Studies in Fuzzy Mathematics and Computational Sciences (SFMCS) is an international journal of high quality devoted to the publication of original research papers from all areas of theoretical and applications of fuzzy sets, Fuzzy Mathematics, Fuzzy systems and computational Sciences in general . The theory of fuzzy sets now includes (and not restricted to) aggregation operations, a generalized theory of relations, specific measures of information content, a calculus of fuzzy numbers. SFMCS publishes work in the theory and applications of fuzzy sets and systems in the areas of foundations, pure mathematics, artificial intelligence, control, robotics, data analysis, data mining, decision making, finance and management, information systems, operations research, pattern recognition and image processing, soft computing and uncertainty modeling.
Journal publishes research articles and reviews within the whole field of Fuzzy Systems and computational Sciences, and it will continue to provide information on the latest trends and developments in this ever-expanding subject.


Submission: Authors are requested to submit their papers electronically to sfmcs@romanpub.com

Frequency: Two issues per year are published.

Article Processing Charges: Their is no articles processing charges in the journal.

Abbreviations: Studies in Fuzzy Math. Comput. Sci.

License: Creative Commons 4.0

Plagiarism: All the articles will be check through Turnitin Software before the publication of the journal.
Article Preparation Template: format.tex format.pdf
Review Process: Any article submitted to the journals of SFMCS for Publications will be subjected to the following course of editorial and peer review process.
All submitted articles will be initially studied by the editorial board for suitability of the article to be included in the peer review process. Articles that are not suitable will be rejected at this stage itself and the concerned authors will be informed on the same. If an article is found to be suitable its submitted to the concerned Editor who inspects the manuscript, if he determines that the manuscript is not of sufficient quality to be submitted for review or if the submitted manuscript is out of scope of the journal he reject the submission without any further processing. An email will be sent to the concerned author informing about the rejection of manuscript.
Retractions: Retractions are considered by journal editors in cases of evidence of unreliable data or findings, plagiarism, duplicate publication, and unethical research. We may consider an expression of concern notice if an article is under investigation. All retraction notices will explain why the article was retracted. The retraction procedure depends on the publication stage of the article.
Copy Right

Editorial Board

Instructions to authors

Publications Ethics and Malpractice Statements

Vol. 1 No.1 (January-June, 2023) Vol 1 No. 2 (July-December, 2023)